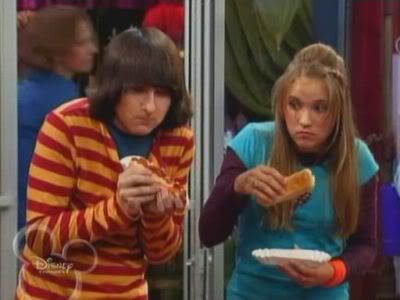 Penname:

Anna-wa [

Contact

]

Real name: Gender:

Female

Status:

Member

Member Since:

19 Aug 2008

Favorite Fandoms:

Uglies, iCarly, Gilmore G irls, etc.

Deviant Art: http://Anna-wa.deviantart.com Website: Beta-reader:

No

It all started with a single fanfic on this site called Westerboard. A site centered completely on Scott Westerfeld's Young A dult novels.

Then it continued, starting with an Extras contest on FanLib. I stayed on FanLib for several months, posting Original Fiction and Fanfiction. It was so much fun! These were both my favorite sites.

Sadly though, both of these sites closed.

Now, I'm here. Thanks to misskitten and daring for creating this site for us!

[

Report This

]





Marks On Her Wrists by Anna-wa (Reviews - 7)



One teenager had all hurt and little comfort, so she did the only things she thought were right.



I hate that I love you by Anna-wa (Reviews - 4)



A girl has fallen in love with a boy she hates. It may not seem possible, but her mind has suddenly made her think it. This is what is going through her mind.



Those Three Words by Anna-wa (Reviews - 5)



This is what I think goes through a girls' head when they say those three words to a boy.



You and Me by Anna-wa (Reviews - 1)



Love is very tricky, it isn't as easy as the movies describe it. Especially when you tell somebody the truth. Combination of Second Person and First Person.



Flowers for who? by Anna-wa (Reviews - 3)



Drake gets a new girlfriend named Lisa but when he sees her kissing somebody else, they break up. Now though, who are the flowers he picked for? Drake/Megan.



Love Triangle by Anna-wa (Reviews - 1)


Volume 4 in the "Zane or David?" series. How do Zane, David, and Tally live with the decision she made?



Zane and David's reactions by Anna-wa (Reviews - 1)


Volume three in the "Zane or David?" series. What did the boys think about Tally's decision?



The Final Decision by Anna-wa (Reviews - 0)


Zane is alive, now Tally must make her final decision. Who will she choose? Volume two in the Zane or David? series.



Zane or David?: Alive by Anna-wa (Reviews - 0)


What if Zane never d ied? There are so many choices now. The most important one; Zane or David?



She's the Girl? by Anna-wa (Reviews - 3)



Shane's thoughts during the end of the final jam when he finds out Mitchie's the girl with the voice. 81 words according to Word.



iFreddy Acrostic by Anna-wa (Reviews - 3)



Sam writes an Acrostic for Freddy in Carly's apartment. 100 Words.



Before I Wake Up; Memories of Ada by Anna-wa (Reviews - 2)



Holocaust. Ada has had a lot of her family destroyed, and she thinks she might be next. She has a big sickness and is still asleep. She can't wake up to get in the bunker and the Germans are coming closer to her room. What could happen?



iAm in love with Freddy by Anna-wa (Reviews - 1)



Carly admits she likes Freddy. This is the moment Freddy has always been waiting for. Will it end up how he thought?



The Story of the Lost Mews by Anna-wa (Reviews - 0)


One day, Berri and Ringo quit, but Himbeere, their best customer, is proven to be a Mew Mew, who's put to the test when Ichigo, Mint, Lettuce, Pudding, and Zakuro end up trapped in a building.



D.W. tricks the tooth fairy again by Anna-wa (Reviews - 1)



Takes place right after the episode "D.W. Tricks the toothfairy". Since Arthur left the fake tooth behind in D.W.'s room, she tries to do it again.



Feelings on Winning by Anna-wa (Reviews - 0)


Sequel to The New Look. Francine can't believe she won the Makeover contest, she didn't want to.



The New Look by Anna-wa (Reviews - 0)


Mr. Ratburn has a substitute who announces a Makeover contest! Francine wants it the least, Binky wants it the most.



D.W's Snow Ball by Anna-wa (Reviews - 2)



What really did happen to D.W.'s Snowball?



We need to chat by Anna-wa (Reviews - 1)



Tally starts a Ping chat. Things go in a different direction than she had planned though, when Shay brings up David... again! And who the heck is CtrlAltDedate?



How Shay felt when Tally stole David by Anna-wa (Reviews - 0)


This is Shay's feelings for David during the first three books.



Rusty Fortunes by Anna-wa (Reviews - 1)



One day, Aya, Shay, David, and Tally meet each other. David and Tally had found a box of what the Rusties had called 'fortune cookies.' Do these fortune cookies hold any answers to questions they have been asking for so long? Mentions of Tally/Zane.



Aya's Younger Years by Anna-wa (Reviews - 0)


Aya's turned 12 and is going from Littlie to Ugly, from Crumblyville to Uglyville. When she turns on the Wallscreen though, it's time everybody learns the truth... the whole truth.



Stay Radically Honest by Anna-wa (Reviews - 1)


Aya wants Frizz to keep his Radical Honesty. Why though?



Black Rusties by Anna-wa (Reviews - 0)


Tally has been sent back in time to the 1960's, she doesn't know how or why. She ends up helping a Rusty g irl fight for her rights. Tally doesn't know why she does this, but figures this time period needs her more.



David's Walk by Anna-wa (Reviews - 0)


This is David's walk during Uglies. He thinks about Tally and Shay.